allplay
Member Since 27 Jun 2014
Offline
Last Active May 09 2016 01:27 PM
Silly silly question time! alright I just re installed RPG Maker VX Ace since my pc was reformatted again (I blame HDD Fragmentation for this XD) anyways I found out my tab...
Updated 27 Dec · 4 comments
About Me
favorite game characters: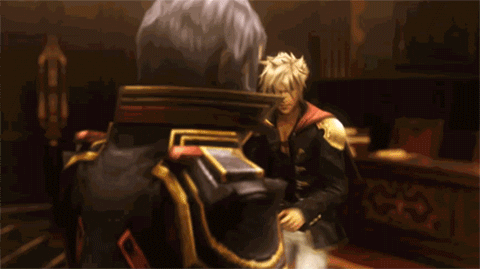 Don't Mess with this Youtuber
You Don't have to like it cuz the hood's gonna love it!
So basically, I'm the Leader Of the Wardog Squadron, a Tactical Fighter Squadron operating in all kinds of climate and terrain, we're stationed in Sand Island, in the Osean Continent, our last mission was in The Tesseract, a parallel dimension to ours, we went there to fight against the Bydo, an evil Self-Reproductive Intelligent Organism to prevent them from destroying the Earth, we are renowed as Aces of Aces and as The Demons Of Razgriz for our Prowess in battle
^^ okay whatever xD, so name's Allplay, A.K.A Allplay1997 on Youtube, Live since 2010, who mainly focuses on Horror Games and the AWesome Metal Gear Saga, not forgetting the Ace Combat series, I love animes and RPG's and all kinds of games/movies that have a deep story
in terms of RPG making, I'm Currently working on 2 games, a foreign language game with my friends and a standard «sorta Pshychological Horror» game called The Shattering, heavily influenced by series such as Silent Hill, Fatal Frame (Project Zero where I live) and Haunting Ground (death scenes resembles those of Haunting Ground, go google it
)
anyway I hope to make friends in this awesome and nice community
P.S: «All that is above was to go in my Introduction Topic but at the time I was lazy xP»
*PSN Trophy Sound* you just gained a Trophy: You Saw My Whole Profile and made a Visit, Congrats
---
Community Stats
Group

Member

Active Posts

26

Profile Views

2663

Member Title

Wardog 4 «Blaze» 5th Air Wing 108th Tactical Fighter Squadron

Age

20 years old

Birthday

March 20, 1997

Gender

Male

Location

in The Tesseract

Interests

(hmm basically it's in the introduction Thread Buuuut)
- game developing, Youtubing, Music, T-Bagging, Ragdolling
- Making New Friends (Sure I'll make'em ;D)
- Far-fetched dream - Get The Rights to the Resident Evil Series and make a RE Game
- Music - 30 Seconds To Mars, Within Temptation, Combichrist, Rammstein, some of Bring Me The Horizon
Movies - Anything Horror/Scary, some comedy movies

if you want to talk to me or ask me something about Horror games/Capcom/Konami games or anything just PM me and I'll surely get back to ya
Viewing Profile: allplay