SUPER TIRED, REALLY ENDING SANITY, SUCKS!
Entry posted by JuJu ·
774 views
 

The Spring 2013 edition of the National College Health Assessment, where the average age of those survey was 21 years, reported that almost half (46.3%) of all undergraduate students surveyed felt trauma or overwhelmed in regard to their academic responsibilities. Almost half of students surveyed reported they have more than average or extreme stress.

It's hard to be a student.
It's hard to be a college student.
It's hard to be a graduating college student who's maxed out on financial aid and can't afford to fail a class, but is barely hanging on by the skin of one's teeth and praying that the minimum grade to pass will suffice, because that college student bombed one test.
As a college student, I already have over $17,000 in debt thanks to the American educational system. I'm expected to start paying this back in no less than six months after the date of my graduation, regardless of employment status. And I attended a community college: those attending universities have double, if not triple, the amount due.
As a college student, I have grippling anxiety due to grades. My grades reflect my future. For the average college student (in America at least), this is the chain that awaits those who don't stay vigilant on their grade point average.
a bad grade -> a bad GPA -> no career opportunity -> can't pay back student debts -> wage garnishments -> sinking below the poverty line -> never retiring -> dying an old miser with no more money than I had the day I came into this world.
Not to mention the social anxiety that comes with the thought of letting down friends/family by failing, as well as the mental stigma of being a failure in general. Even if you tried your hardest, you still FAILED. Which means that, naturally: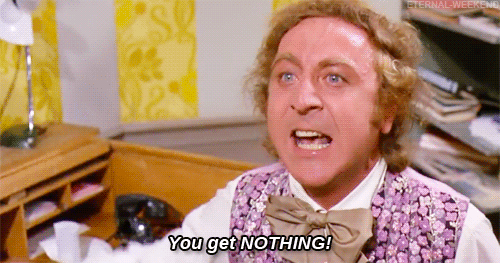 All your hard work, gone. Just like that. Poof. It's nothing.
And people wonder why college students have some of the highest suicide rates in the world? Why they have mental health issues, anxiety issues, depression issues, develop eating disorders, insomnia, and a whole slew of other bad habits/unavoidable consequences. What sort of pressure is that to put on kids that, until joining college, never had issues with grades?
Those are just some questions to ask, as I bite my nails to the quick and constantly update my Blackboard, hoping to see visible proof that I'm done with school and won't have to admit to my parents that I have joined the other failures at the bottom of the heap.